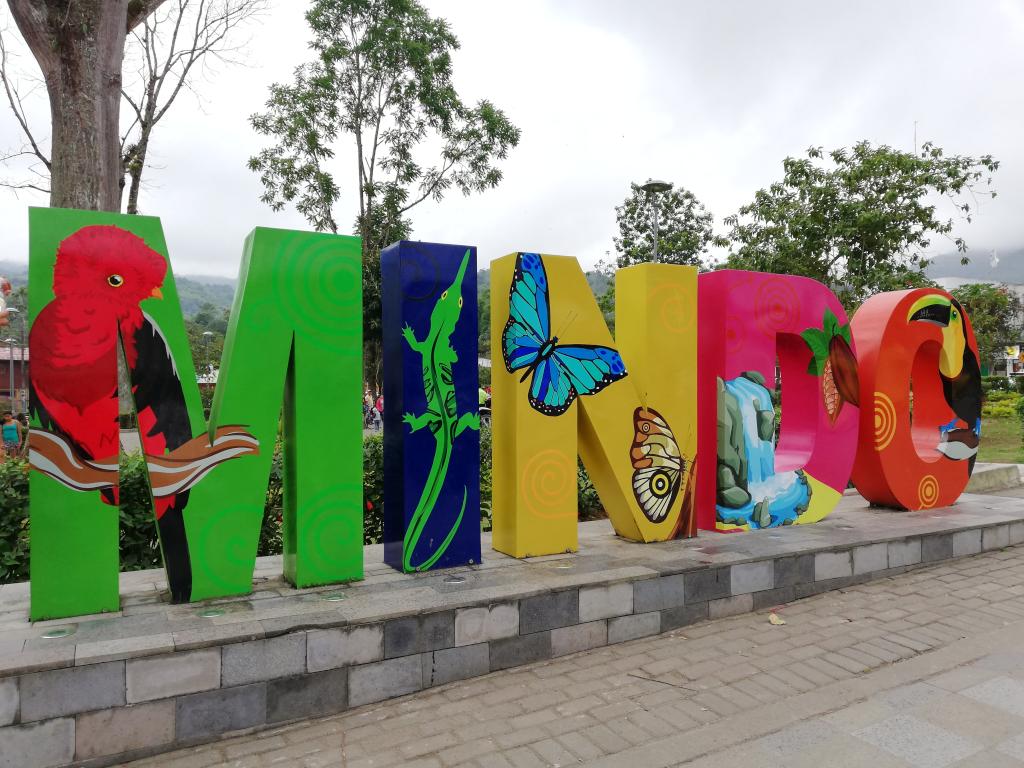 MINDO in Ecuador – a paradise on earth

Mindo is located in the parish of San Miguel de los Bancos in the province of Pichincha, just 2 hours from Quito, the capital of Ecuador. Located at 1250 m high, it has a temperature between 15 ° C to 24 ° C throughout the year. For this reason the wilderness raises to an exuberant nature, incredible flora and fauna. It is a valley surrounded by protected areas of the Mindo Nambillo Protected Forest, where you can observe 90 species of butterflies, 500 varieties of birds, more than 200 species of orchids and many plant species.
What activities can you do in Mindo?     
Waterfalls and cable car
A few minutes from the center of Mindo are the seven beautiful waterfalls of the Nambillo River. From the entrance you can take a cable car ($ 5) which leads you to the arrival and start of the walk. The trails with different times and physical effort allow you to enjoy in each step of nature, beautiful birds and plants, as well as swimming in the river.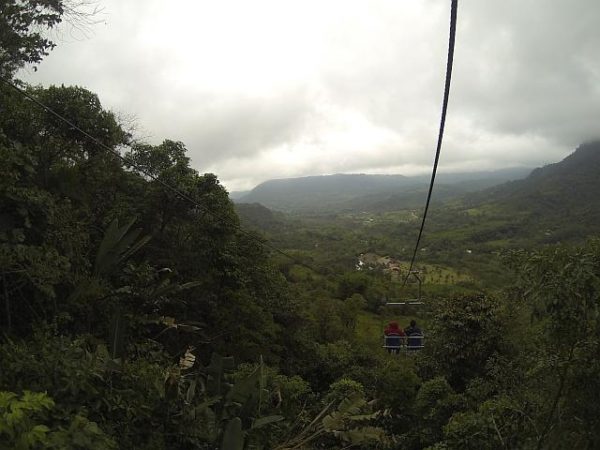 Minjoy Park – Chair Lift
The newly opened park has some attractions such as bubbles on the lake, camping with BBQ area and the most innovative chairlifts. Are not you afraid of heights? Then this is something for you. The chairlift will transport you to the mountain and back, in a journey of 2400 meters with a duration of about 36 minutes for a round trip.
A beautiful unparalleled view, you will feel that you fly, you will observe many species of birds, the vegetation, the landscape and that peace that you feel is incredible. There are no words to describe this adventure, certainly an attraction that can not be missed.  We fully recommend this experience. For us it was very awesome.

Contact informations:
Minjoy Park at Facebook: https://www.facebook.com/minjoyparkec
Phone: +593 99 901 1284
E-Mail: minjoypark_mindo@hotmail.com
Visit the Butterfly Museum (Mariposario) in Mindo
To be honest if you are walking through Mindo or hiking around in the great nature, you will see a lot of butterflies without paying anything. But if you want to get more informations about them, you have to visit the Mariposario. Here you will get to know more about the whole process of the metamorphosis of butterflies, which consists of 4 phases: Egg, caterpillar, chrysalis and butterfly. As well as a wide selection of them, in which the owl eye, morphos, sarita, among others stand out. The butterflies have a varied size ranging from 2 mm to 30 cm. Its body is formed of head, thorax and abdomen.

Mindo Chocolate tours 
Mindo Chocolate tour is offered seven days per week. You can observe each part of the chocolate-making process and learn how chocolate is made from "bean to bar". El Quetzal offers now also another tour: La Leyenda de Chocolate Tour. This tour is hands on chocolate making and includes all of the steps from roasting to drinking the beverage "chocolate" that has been consumed for more than 5000 years.
Contact informations:
Homepage: http://www.elquetzaldemindo.com
El Quetzal at Facebook: https://www.facebook.com/mindochocolatemakers
Phone: +593 2-217-0034
E-Mail: info@elquetzaldemindo.com
Extreme sports in Mindo
Canopy, rafting and tubing is a big adrenaline kick. Enjoy a nice tour guided by professionals. Descend down the river and through waterfalls will serve you an incredible adventure. You may also risk to practice the tubing, kayak and even fishing.     
Mindo Canopy Adventure – Contact informations:
Homepage: http://www.mindocanopy.com
Facebook: https://www.facebook.com/MINDOCanopyAdventure
Phone: 099 453 06 24 / 098 542 87 58
E-Mail: masibaja@mindocanopy.com
Ecological routes and hiking around Mindo 
For groups or alone you can take private guides that will take you to the most important sites of the Town. Remember to wear appropriate clothes and shoes, do not forget to capture the best memories with your camera.You will see a lot of birds, butterflies, other interesting animals and a huge amount of wild flowers and plants.

Diversity in flora and fauna is unique

There is a great concentration of bird species and butterflies in Mindo. Many of these species are in danger of extinction. You can also see monkeys, deer, varieties of insects, toucans, pela roosters, spectacled bears, armadillos, tail guanta, squirrel bat, woodpecker, piquicurvo and green hummingbirds, crows, white herons, kingfisher, tick-billed mouse, field mouse, osprey, aquatic blackbird, field mouse, cuchuco, vampire bat, among other species.
El Telegrafo titled "Mindo is a paradise for humming birds (colibries) and butterflies". Here you find the post in original language (spanish).
More than 500 families of birds and 90 Lepidopteras are counted.
Mindo was elected into the Top 10 of birdwatching areas in the whole planet.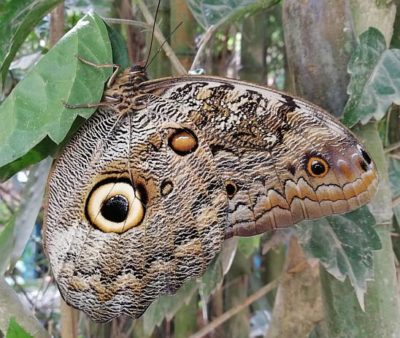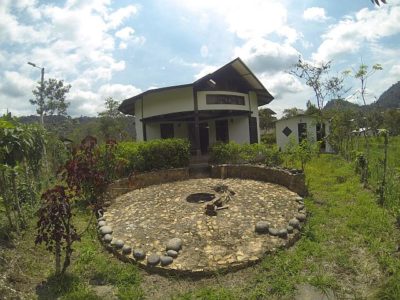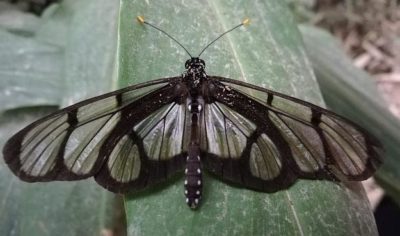 Where can I sleep in Mindo?
There are many hotels, hostels and lodging houses, of all prices and demands. If you want to travel in a group or family up to 7 people, we recommend the circular Mindo Wildlife House, located a few blocks from the town center, with all the amenities, very well equipped and with a nice garden.
We can recommend:
It is a round house of two floors and a small one for two persons. The big house is fully equipped and 5 beds upstairs. Recommended for groups of up to 7 people with all the necessary services, large garden, tranquility and the possibility to recharge your energy. Get to know the interior and fall in love with its design. Different, special and harmonious!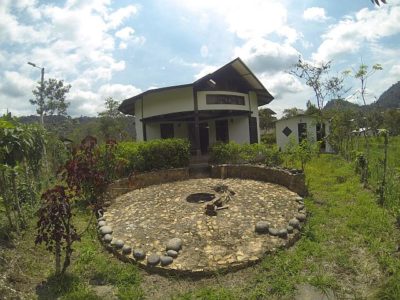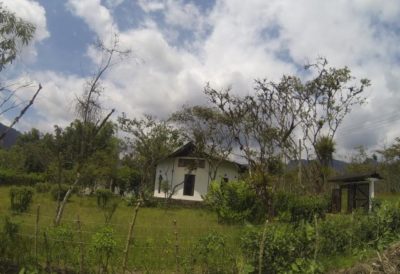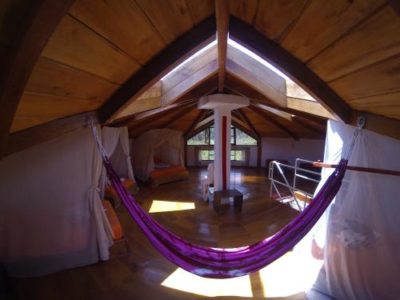 Restaurants and Cafes
Mindo Forest Coffee & Tea
Avenida Quito y gallo de la peña esquina
Cell phone: 0989458917
Email : annydiiselina@gmail.com
"El café es producido 100% en Mindo en kilómetro 2.5 vía a las cascadas en la propiedad de Mindo canopy aventuras. Somos el único lugar que tiene su propia producción de café nuestro café es 100% arabico es un café de montaña a una altura de 1350 metros sobre el nivel del mar." (Anny, owner of the cafe)

The coffee is produced in Mindo. It is an 100 % arabic one and grows in an altitude of 1350 mts.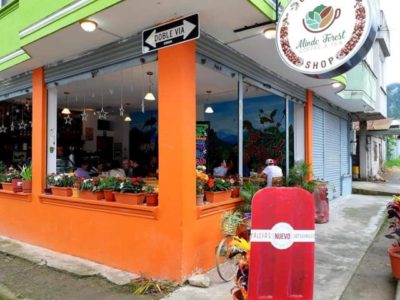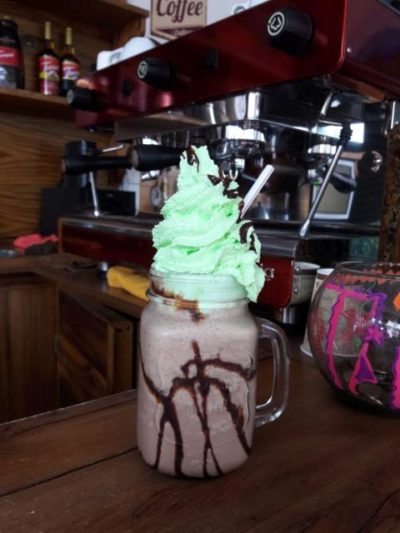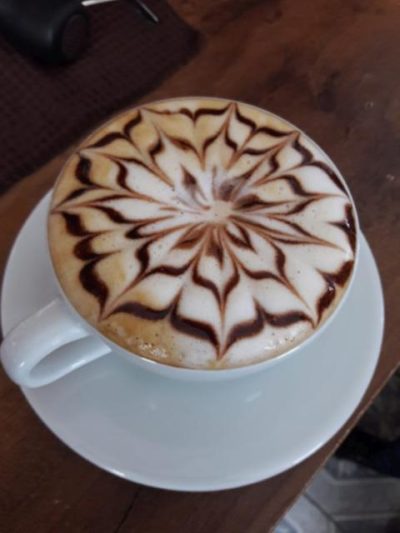 Why is Mindo so beautiful?
It is a quiet town, the inhabitants are very friendly, the temperature is ideal and the scenery impressive. Mindo is a paradise, with its humid and cloudy forests you can choose any path and you will surely find many plants and animals. If you walk in the forest this offers an incredible adventure.
It is a paradise of biodiversity and one of the richest areas of the planet with respect to fauna and flora. Let yourself be amazed and fall in love with one of the most beautiful places in Ecuador.
We can plan a great trip to Mindo for you…
accomodation
food and drinks
activities
Tell us your individual wishes and we will find the perfect "Mindo Package" for you!
Atemberaubende Wanderungen
Mittlerweile führten uns Reisen in verschiedene Länder Europas. Mehr zu unseren Wanderungen und Abenteuer…
Ben Nevis ist der höchste Berg Schottlands und vom gesamten Großbritannien. Er liegt in den Grampian Mountains (auch Grampians), welche einer der Hauptgebirgszüge Schottlands, im Norden des Landes, sind. Das Gebiet Lochaber gehört zu den bekannten schottischen Highlands.
ERFAHRE MEHR
Das Prebischtor (tschechisch: Pravčická brána) befindet sich in der Böhmischen Schweiz. Es stellt das bekannteste, meist besuchte und erforschte Objekt im Nationalpark Böhmische Schweiz dar Mehr Informa Von deren Höhe darf man sich nicht täuschen lassen.
ERFAHRE MEHR
Sie ist mit 1.602 Metern der höchste Berg Tschechiens. Südlich des Berges liegt in der tschechischen Region Královéhradecký die Stadt Pec pod Sněžkou (Petzer) und nördlich in der polnischen Woiwodschaft Niederschlesien die Stadt Karpacz (Krummhübel).
ERFAHRE MEHR